Heath's career began in 2000 while pursuing a B.A. in Multimedia/Web-Page Design at the Art Institutes International Minnesota. Over the past two decades he has adapted to massive technological, process, and toolchain changes. Today Heath is comfortable in either high or low level roles. This may take the form of managing either a large team or several smaller teams. It may mean being accountable to executive and/or senior leadership. It may also encompass preparing a variety of deliverables from strategic planning documents and presentations to high-fidelity mockups and interactive prototypes.
Throughout his career Heath has honed skills in business, management, design, software development, computer hardware, product development, and manufacturing. He has lead short-term (3-6 months) and long-term (2-5 years) projects with small and large teams across many industries including healthcare, telecommunications, precision agriculture, banking, retail, architecture, construction, insurance, startups, and a spectrum of non-profits.
A founder of several businesses, Heath has also nurtured business acumen in strategic planning, intellectual property development, marketing, recruiting, raising capital, product development, procurement, manufacturing, industrial design, and product commercialization.
Businesses Heath has founded or co-founded include:
Ktisis • Founder, 2002 - 2005
Website design, graphic design and photo restoration.

Affable • Founder, 2009 - 2011
Design consulting, brand development, and website design.

Solvers, LLC • Founder, 2013 - Present
Business consulting, brand development, mobile application design, web application design, and various areas of business strategy development. Since 2018 Solvers has also provided services in carpentry, welding, and metal fabrication.

Farmobile, Inc. • Co-Founder, 2013 - 2018
Agriculture data collection, translation, and monetization through custom engineered and industry leading telematics hardware and cloud-based web and mobile applications.
High Fidelity Design
Over the past two decades the tool chain available to UI designers has improved by leaps and bounds. In addition to the mainstream tools listed below, Heath has mastered Photoshop, Illustrator, and several other creative tools.





Strategy, Planning, & Prototypes
Many modern UI/UX tools provide excellent collaboration options and have begun to blur the lines between high-fidelity UI design, prototyping, and user testing. This has greatly optimized how software is developed!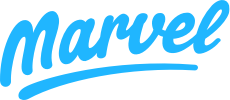 Platforms, Frameworks, & Libraries
Modern software development stands on the shoulders of giants. Heath has stood on the examples below to accelerate project quality and consistency.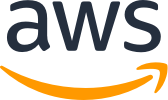 User Testing & Usability
Today user experience research and testing is a thriving discipline. A host of mature, high-quality tools are available to both proactively and reactively capture and measure user feedback. A results oriented approach to design means happier, more satisfied customers!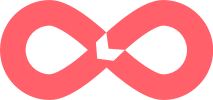 Project Management
Project success is often the result of good management. From simple to complex, distributed teams have a myriad of options to delegate work, measure velocity, and ultimately keep each other accountable to business objectives.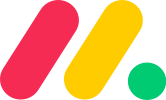 Inspiration & Learning
Portfolios, forums, and online education are ubiquitous in the modern era of software development. Heath is frequently learning from trail blazers in order to keep his skill sets sharp, trending, and relevant.





A little more about Heath...
A tinkerer with an appetite for knowledge and detail, Heath has a hands-on, questioning personality with distinct taste. He works projects with a personable nature, yet holds himself and those he works with to a high standard, marked by thoroughness and follow-through.
His interests are broad and range from business, history, horticulture and landscaping, woodworking, metal fabrication, tool restoration, and over-landing to cooking, baking, and karaoke. He appreciates the outdoors and enjoys adventure. Reading books fills Heath's free time. Such resources delve into a variety of subject matters from business, economics, politics, management, manufacturing, mechanical engineering, psychology, archeology, history, chemistry, geology, anthropology, and astronomy. He enjoys dialoguing about any of these subjects. Vacationing to the mountains and off-roading with his family are among his favorite activities.